Swipe to the left
Horse Hoof Health Is Essential All Year Round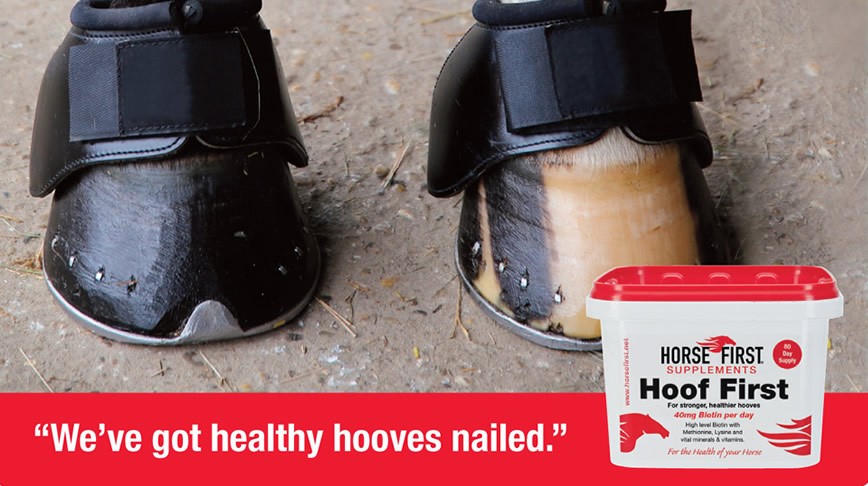 By Horse First
5 months ago
Hoof health is essential all year round, but seasonal weather changes have a major effect on a horse's hoof health.
The two main seasonal factors that impact hoof health: temperature and moisture and in Ireland because the weather is so changeable it's important to keep a close eye on your horse's hooves. Changes in growth impact a horse's hoof condition. The amount of moisture within the ground is one of the most important environmental factors to consider when looking at the horse's hoof.
Wet Conditions
Wet conditions increase the chance of infection because of the increase of moisture. If the ground is too wet, the foot of a horse can also become soft and saturated. In these conditions, the feet often expand and become softer. Hoof supplements such as Hoof First from Horse First can help horses contend with many environmental challenges throughout the year – the weather varies all the time, grazing quality fluctuates and your horse's workload may change, too.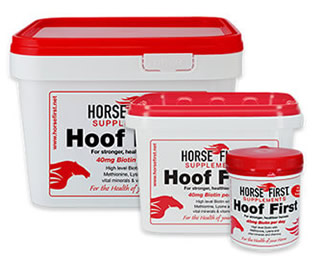 Combat Hoof Problems
Hoof First from Horse First can combat hoof problems. The unique formula contains high strength Biotin with all the essential vitamins and minerals to produce a healthy hoof. It is well known that Biotin will grow horn but at Horse First we want to give you more, a strong, healthy hoof with continuous growth. Hoof First grows hooves which are better for your farrier to work with, and fights problems such as thin soles, cracked, chipped or weak hooves, contributing to lost shoes which are costly.



Hoof First is engineered to provide important vitamins that are often missing from a horse's natural diet. Biotin is one of the most well-known nutrients when it comes to good hoof health. This Sulphur rich B Vitamin is vital for the production of Keratin for strong, healthy hoof horn and has a key role in tissue growth and maintenance. Hoof First contains 40 mg of Biotin per serving, making it one of the strongest hoof products on the market. Horse First have doubled the amount of essential Biotin to ensure optimum uptake.
Hoof First Supplement Results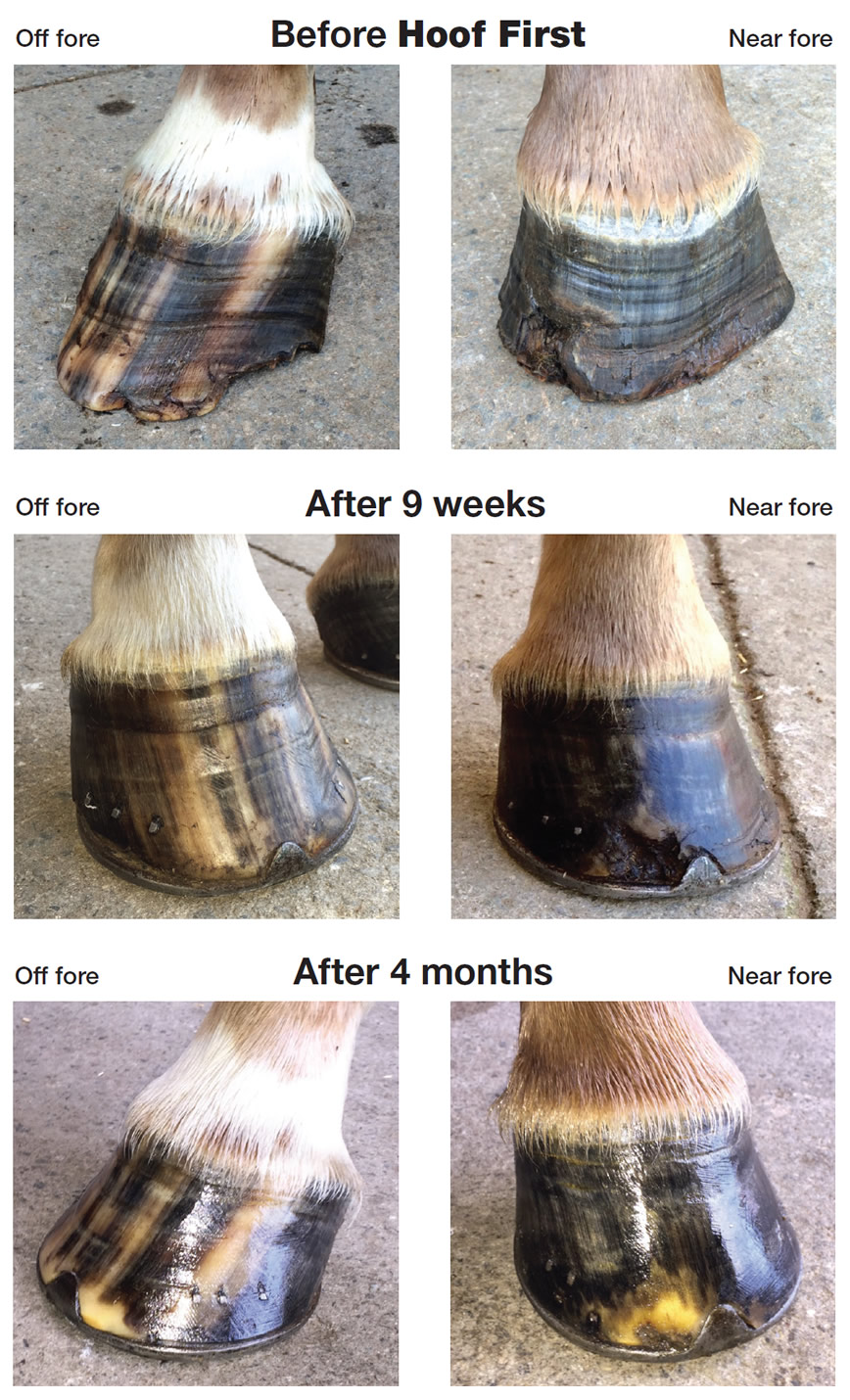 Their 2KG tub provides 80 days' supply, twice as long as other hoof products.
Hoof problems, such as poor quality horn, slow growth and increased occurrence of hoof cracks and splits, can often be attributed to nutritional deficiencies, but by providing targeted daily nutritional support with a specially formulated hoof supplement such as Hoof first, you can maintain and support healthy hooves.



Find out more about Hoof First or Buy Online here.